Also available in: Français

, Español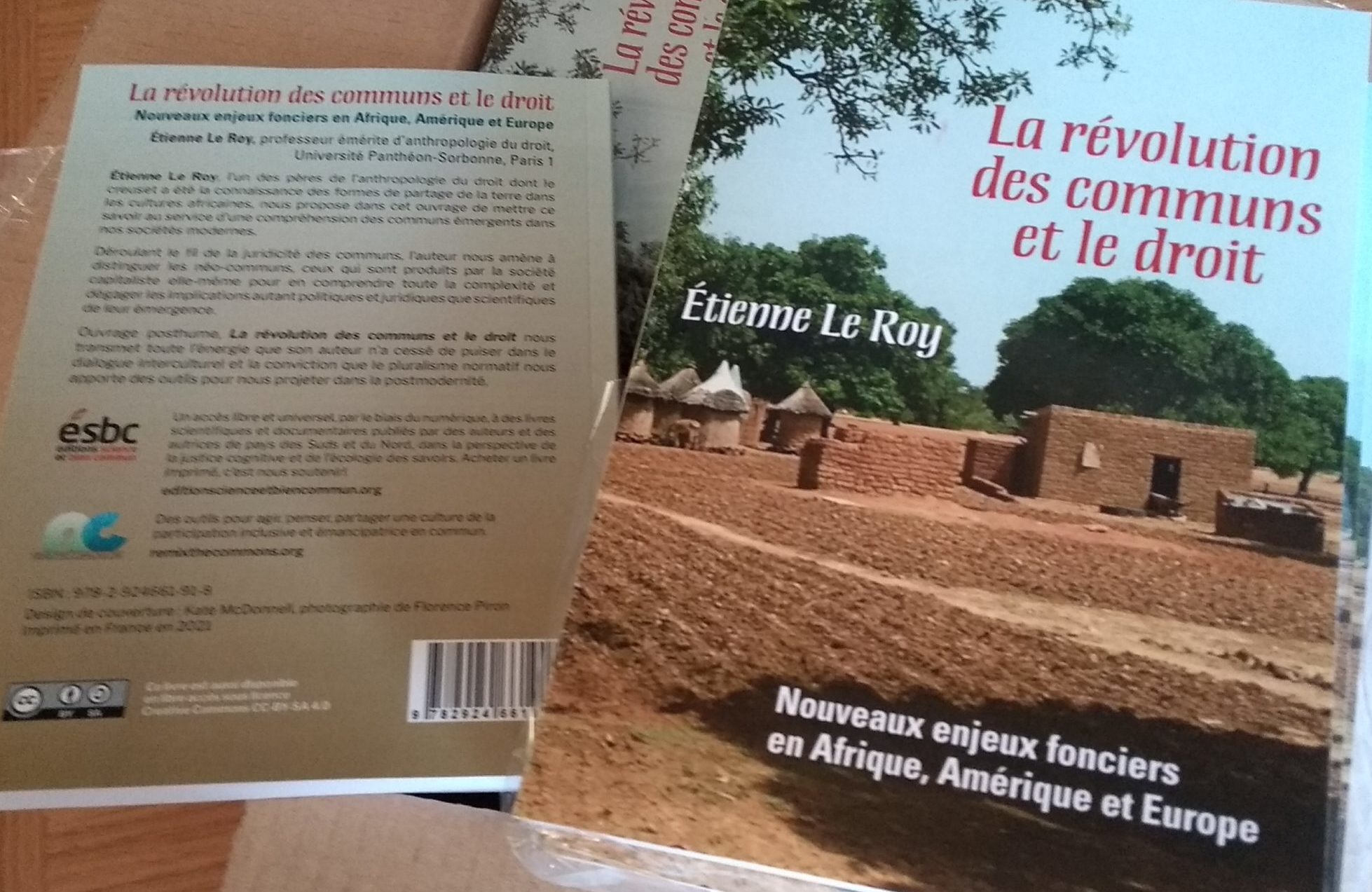 Étienne Le Roy is one of the fathers of the anthropology of law, whose crucible was the knowledge of the ways in which land was shared in African cultures. In this book, he invites us to apply this knowledge to an understanding of the commons emerging in our modern societies. Unravelling the thread of the legal nature of the commons, the author leads us to distinguish between the neo-commons, those produced by capitalist society itself, in order to understand their full complexity and draw out the political, legal and scientific implications of their emergence.
A posthumous work, La révolution des communs et le droit conveys all the energy that its author drew from intercultural dialogue and the conviction that normative pluralism provides us with the tools to project ourselves into postmodernity.
Published in collaboration by Éditions Science et Bien Commun and Remix the Commons.
To access the html version of the book, click here.
To download the PDF version, click here.
Le Roy, Étienne. (2021) La révolution des communs et le droit. Nouveaux enjeux fonciers en Afrique, Amérique et Europe. Éditions science et bien commun editionscienceetbiencommun.org 3-855 avenue Moncton Québec (Québec) G1S 2Y4
This book has received the support of the Charles Léopold Mayer Foundation for the Progress of Humankind. It is published under a Creative Commons licence CC BY-SA 4.0